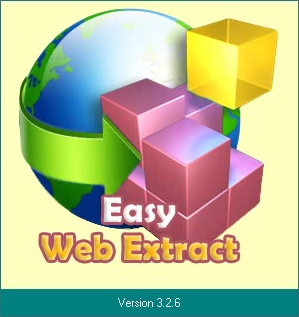 Easy Web Extract 3.2.6 | 9.21 MB
An easy-to-use web scraping tool to extract content (text, url, image, files) from web pages & transform results into multiple formats just by few screen clicks. No programing required.
No more sickly manual copy & paste
-Free yourself to save your money from several tiring hours of copy-&-paste web content from thous&s of pages. Easy Web Extract is the best web scraper software for web data extraction fitting to any dem&. Our web scraper does extracting any listed information in any pattern & then you can export scraped results to multiple data formats for both offline & online purposes
How Easy Web Extractor works? You can create a web scaping project in three simple steps:
- Web Data Pattern Specifying: Define what & where you want to scrape
- Automate Scraping Web data: The scraper itself finds proper urls & extracts information based on the data pattern
- Export Scraped data: Save scraped results to files (cvs, xml) or DB (MSSQL, MySql) or submited to another website
Professional support
-We provide lifetime support for all customers. Therefore, you can immediately submit any inquiry about our Easy Web Extractor or web scraping problem to our professional ticket system. Our support system seamlessly is able to route inquiries created via email & web-forms. The follow of tickets will help all of us to trace & resolve any scraping problem effectively.
Why do you need our web scraper ?
-Our web scraper can harvest web data such as product name, product features, price & images from e-commerce websites. Scraped results can be posted to your website or created product price comparision solution
-Easy Web Extract can be configured to extract live stock data for analization or re-publish to another website.
-Our web extractor is utilized to scrape company information from business directory websites or personal information from yellow pages
-Researchers can use our web scraper to collect movie comments, book reviews or wiki content for information retrival.
-& more & more web scraping scenarios that our web scraper can be employed
v3.2.6 (released 10.08.2015)
Fix problem about checking
internet
connection
Fix problem about connecting between extracting processes
Fix endless loading issue in some specific websites
Improve UX when extracting a project
Download link:
Links are Interchangeable - No Password - Single Extraction