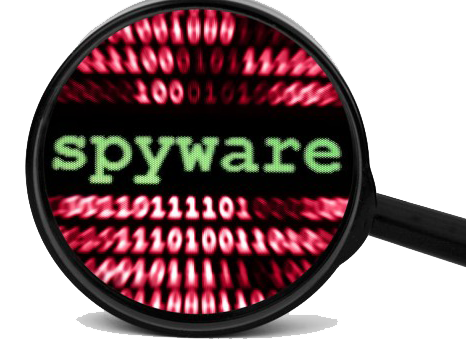 MEGA SPYWARE PACK PART-1 | 247.51 MB
Spyware is stealthy computer monitoring software that allows you to secretly record
all activities of a computer user. It automatically delivers logs to you via email or FTP, including
all areas of the system such as email sent, websites visited, every keystroke (including
login/password of ICQ, MSN, AOL, AIM, and Yahoo Messenger or Webmail), file operations, and
online chat conversations. It also takes screenshots at set intervals, just like a surveillance
camera directly pointed at the computer monitor. Spyware is usually bundled as a hidden
component of freeware or shareware programs that can be downloaded from the
Internet
.
Spyware Propagation
Installing the spyware on the user's computer doesn't require any consent from the user. You
can install the spyware on the user's computer without their knowledge by "piggybacking" the
spyware on other software programs. This is possible because spyware uses advertising
cookies, which is one of the spyware sub classes. You can also be affected by spyware when you
visit a website that distributes spyware. This is sometimes called "drive-by downloading" since
it installs itself when you "drive by" the website.
Because of a lack of user's attention in downloading and installing applications from the
Internet
, it is possible that the spyware is installed. The spyware propelled with other programs
on the
Internet
masquerade as antispyware and run on the user's computer without any
notice, when the user downloads and installs programs that are bundled with spyware.

What Does the Spyware Do?
Steals users' personal information and sends it to a remote server or hijacker
Monitors users' online activity
Displays annoying pop-ups
Redirects a web browser to advertising sites
Changes web browser's default setting and prevents the user from restoring
Adds several bookmarks to the web browser s favorites list
Decreases overall system security level
Reduces system performance and causes software instability
Connects to remote pornography sites
Places desktop shortcuts to malicious spyware sites
Changes home page and prevents the user from restoring
Modifies the dynamically linked libraries (DLLs) and slow down the browser
Changes firewall settings

Types of Spyware
There are 10 main types of spyware operating on the
Internet
that an attacker can
use to steal information about user activity on computer without his/her consent and
knowledge. The following are these 10 types:
© Desktop Spyware
© Email and
Internet
Spyware
© Child Monitoring Spyware
© Video Spyware
© Print Spyware
© Screen Capturing Spyware
© USB Spyware
© Audio Spyware
© GPS Spyware
© Cell Phone and Telephone Spyware
(All below links are interchangable. No password)
Buy Premium To Support Me & Get Resumable Support & Max Speed