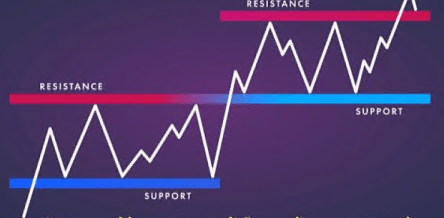 MP4 | Video: h264, 1280x720 | Audio: AAC, 44.1 KHz, 2 Ch
Genre: eLearning |
Language
: English + srt | Duration: 5 lectures (4h 11m) | Size: 2.64 GB
Powerful trading strategy that everyone should know!
What you'll learn:
Charting Basic S/R Levels
Trend Lines
S/R Zones
Advanced S/R Horizontal Levels
Requirements
For all levels
Description
Welcome to the C4LCUL4TED trading community! We welcome all levels of traders from total beginners to you crazy day traders who go to sleep dreaming of charts! Please be respectful and mindful of each other and remember that this is a community that respects and encourages active learning. We want everyone to be successful!
During this course, you will learn everything you need to know regarding Support and Resistance levels and zones. This form of technical analysis is a staple in the regimen of successful traders.
Support and resistance levels are incredibly powerful in trading and most strategies have some sort of support/resistance analysis incorporated into them. Support and resistance levels will typically form around key regions that price gets consistently drawn to and reacted off of. We will go over what support and resistance is and cover top support and resistance trading techniques.
Support and resistance is quite possibly the most broadly followed technical analysis technique when it comes to trading. It is a basic technique to dissect a graph rapidly to decide three focal points to an investor (market direction, timing, and point of entry/exit)
A support level is a level where the price tends to find support as it falls. This means that the price is more likely to react off this level rather than break through it. However, once the price has broken through this level, it is most likely going to continue falling until meeting another support level.
A resistance level is the opposite of a support level. It is where the price tends to find resistance as it rises. Again, this means that the price is more likely to react off this level rather than break through it. However, once the price has breached this level, it is likely to continue going up until meeting another resistance level
Who this course is for
Beginner traders looking to build their foundation for technical analysis