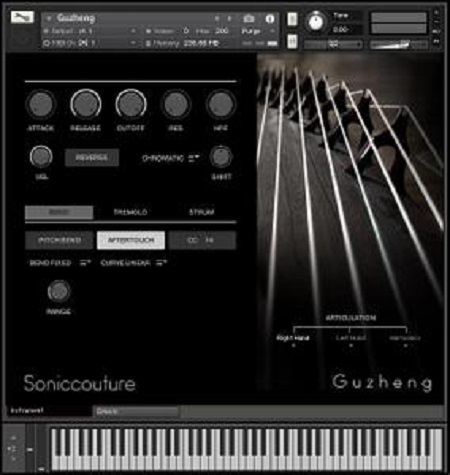 SonicCouture GuZheng v2.1.0 KONTAKT | 1.43 Gb
The Guzheng is a traditional Chinese instrument dating from the Qin dynasty (c. 200).
It is the ancestor of the Japanese Koto as well as several other zither-like instruments found across east Asia.
A modern Guzheng typically has 21 strings over movable bridges, mounted on a large resonant half-tube box made of wu-tong wood, typically about 1.7m long. Generally the notes are plucked with the right hand; the player wearing tortoise-shell finger-picks. Sometimes virtuoso performers will use finger picks on both hands. Other playing techniques include tremolo, harmonics, and sweeping glissandos.
Link Download

Download Via UploadGig
Download Via Rapidgator
Extract files with WinRar 5 or Latest !