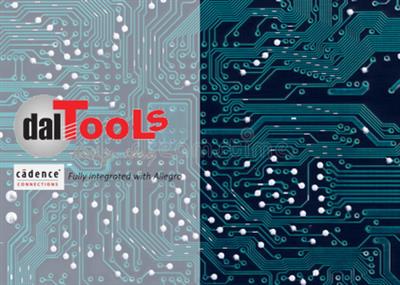 dalTools 1.0.548 | 80.8 mb
The software developer dalTools announced the launch of dalTools 1.0.548. This application integrate directly and seamlessly into Cadence Allegro tools to improve all aspects of the PCB design process.
See dramatic improvements in the following areas:
-
Library development
(Complete, fast and easy library management. Place and maintain all symbols and pads in a master .brd, advanced find and highlight filters, modification and refresh on the fly, .dra/.pad to .brd compare, etc.)
-
Placement
(Comprehensive easy to use placement solution. Tightly integrated logical to physical place by page XY pattern, advanced highlight and find, copy pattern, replace and reorganize, uncross ratsnests, etc)
-
Routing and editing
(Faster routing and better drafting. Cut, stretch, multi vertex, merge, multi shove/clean, auto via intersect, real mirror, via change, convert, detail, change layer, swap at cline, etc.)
-
Verification
(Enhanced checking and DRC management. Compare Rev A to B .brd graphics by film records, advanced DRC management, Valor type checks, graphical delay matching, diff pair and xtalk DRC resolution, etc.)
-
Drawings
(Quick silkscreen and assembly drawings. Auto refdes rotate, text checks and multisheet Description to PDF, etc.)
-
Manufacturing
(One button completely automated outputs. Customized checks, Valor extract, Gerber, Drill, Reports, Mech IDF, Copy, Zip, Customized batch file extracts, etc.)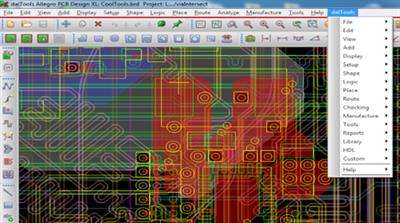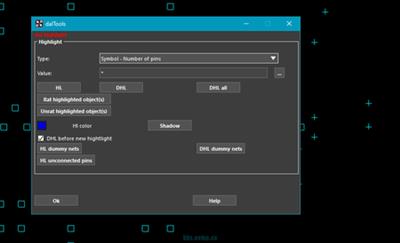 dalTools 1.0.548 what's new - Date: 11-08-2021
The following items are notable issues fixed between the release of dalTools 1.0.543 and dalTools 1.0.548.
1. Place - Cluster mirror enhancement to map via names. Various other updates included.
2. Browse - Now supports multi select row change for status and comment fields.
3. Place - Cluster tab now supports mirror/rotate and via mirror mapping.
4. Coax - Adding via structure fence database crash fixed
dalToolsOur mission is to make PCB design easier, more productive and fun! Our goal is to automate as many manual and mundane tasks and processes as possible. Many Fortune 500 companies have purchased and are already utilizing these tools to gain competitive advantages by making dramatic improvements in quality and productivity.
dalTools develops
and sells powerful add-in tools for Cadence Allegro that result in significantly "Faster, Better and Easier" PCB Design.
Product:
dalTools
Version:
1.0.548 for Cadence Allegro Products
Supported Architectures:
x64
Website Home Page :
https://daltools.com/
Languages Supported:
english
System Requirements:
PC / Linux *
Software Prerequisites:
Pre-install Cadence Allegro PCB Designer
Size:
80.8 mb
dalTools is compatible with OrCAD PCB Designer. However, dalTools will not auto install with the OrCAD products like Allegro does due to the fact that OrCAD does not support dynamic loading of SKILL.

Buy Premium From My Links To Get Resumable Support,Max Speed & Support Me