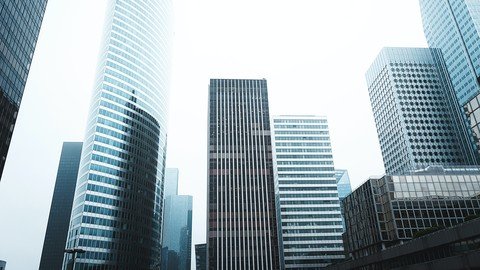 STAAD Pro: For Complete Beginners [No Experience Required]
MP4 | Video: h264, 1280x720 | Audio: AAC, 44.1 KHz
Language
: English | Size: 4.39 GB | Duration: 14h 21mComplete Structural Analysis and Design of a Building using STAAD.Pro
What you'll learn
Introduction of STAAD Pro Software.
Structural Analysis and Design of a RCC Building.
Detailing of Beams and Columns.
Earthquake Load Application.
Requirements
A computer with STAAD Pro installed.
Eagerness and dedication to learn.
Description
Description of The Course
This course titled " STAAD Pro: From Beginner Pro [From ZERO to HERO]" teaches you all the things required for the structural analysis and design of a building. This course, as the title says, doesn't require you to have any prior experience in this software or any other structural design software. It will teach all the aspects of the software from very basic and will take you to the higher levels of the software as the course progresses. The course has been very systematically arranged so that you can best understand the software. Once you complete this course, you will have all the necessary knowledge to do structural design of a building. You can work as a structural designer or can do the structural design of buildings on your own projects.
Description of the Software
STAAD Pro stands for Structural Analysis and Design Program. STAAD.Pro V8i is the leading Structural Analysis and Design Software from Bentley. The Letter "i" stands for intuitive, interactive, incredible and interoperable. STAAD.Pro is the professional's choice for steel, concrete, timber, aluminum, and cold-formed steel design of virtually any structures including culverts, petrochemical plants, tunnels, bridges, piles and much more. Bentley sounds V8i is the most complete and noteworthy release in its history, which took a total investment of over a billion dollars and extents across the vast array disciplines with fundamental subject and assignment endures to be Sustaining Infrastructure.
Who this course is for:
Civil Engineers who want to pursue career in structural engineering.
Civil Engineering Students who want to learn structural designing.
Engineers who wish to do structural analysis and design of a building.
Engineers who want to learn detailing of beams and columns.