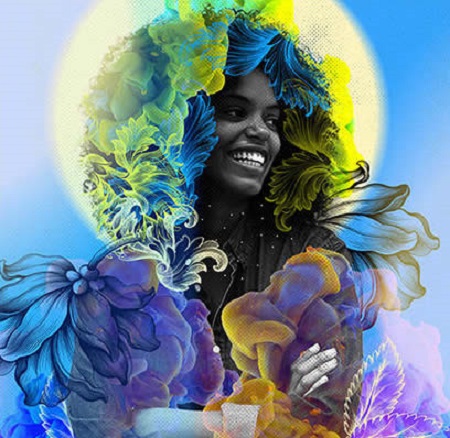 Adobe Photoshop 2022 (v23.0.1) Multilingual by m0nkrus (x64) | 2.99 GB
Description:
Anything you can imagine can be created in Adobe Photoshop, one of the best imaging and graphic design applications. From photo editing and compositing to digital painting, animation and graphic design, you can create it all in Adobe Photoshop. Bring ideas to life on desktops and iPads. Use artificial intelligence technology for fast editing. Learn new skills and share your work with the community. With our latest release, doing amazing things has never been easier.
Professional Adobe Photoshop tools make daily editing or complete image conversion easy. Crop, remove objects, retouch and combine photos. Play with color and effects. Work with unlimited layers and masks. Illustrations, posters, packaging, banners, websites - all your design projects start with Adobe Photoshop. Combine photos and text to create completely new images. And reimagine the art of photography!
Benefits of Adobe Photoshop 2022
- Retouching, replacement, composition and more
Make portraits brighter and facial expressions more expressive. The sky in the background can be replaced with one click. Removing objects, retouching, changing colors. With powerful editing tools and smart new features for stunning effects, you can turn your graphics work into real art.
- Versatile graphic design tool
Posters, packaging, banners, websites - graphic design starts with Photoshop. Combine photos, diagrams and text into completely new images. Select items with one click. Play with color and effects to enhance any project.
- Thousands of awesome brushes
Paint with a variety of dedicated brushes or create your own - the world's largest collection of Photoshop brushes is always at your fingertips.
- Follow inspiration
Mix photos, graphics, effects and neural filters to turn any photo into a work of art With one-click selection, automatic masking and virtually unlimited layers, you can quickly create what your camera can't.
List of changes made
- The assembly is based on the Adobe standalone installer version 5.6.0.788, which is not available to the general public.
- With the exception of the required minimum, the Adobe Desktop Common module was cut from the installer, which is installed by the original installer without fail.
- The Adobe Creative Cloud module is completely cut from the installer, which is installed by the original installer without fail.
- The installer provides a choice of the installation path and the
language
of the program interface, as well as the ability to launch the program immediately after the installation is complete.
- During installation, a "video carousel" is launched in the installer window, demonstrating the capabilities of the program.
- In the menu for selecting the interface
language
of the installed program, a false indication of support for additional six
languages
​​has been corrected.
- Unlocked the ability to install the program on Windows 10 minor versions.
- Updated the main module of Adobe Photoshop to version 23.0.1.68.
- Added helper module Adobe CC Library version 3.14.19.8.
- Disabled spyware modules Log Transport Application and CRLog Transport Application.
- On the Home screen (start window), a notification about the running / ending of the trial period is hidden.
- The program has already been treated. After authorization, you can use cloud storage, libraries and other online services.
System requirements:
• 64-bit version of Microsoft Windows 10 (version 1909 or later); 64-bit version of Microsoft Windows 10
• Intel or AMD processor with support for 64-bit OS, SSE 4.2 and a clock speed of at least 2 GHz
• 8 GB RAM (16 GB recommended)
• 4 GB of free hard disk space (16 GB recommended); additional free space required for installation
• Video card with 1.5 GB of video memory (4 GB recommended) and support for DirectX 12
• Screen resolution 1280x800 (1920x1080 recommended) with 100% scaling user interface
•
Internet
connection and registration required to access online services
Year of issue: 2021
Version: 23.0.1.68
Developer: Adobe
Build author: m0nkrus
Platform: Windows x64
Interface
language
: English / Hungarian / Dutch / Danish / Spanish / Italian / Chinese (simplified) / Chinese (traditional) / Korean / German / Norwegian / Polish / Portuguese (Brazil) / Russian / Turkish / Ukrainian / Finnish / French / Czech / Swedish / Japanese / English (UK) / English with Arabic support / English with Hebrew support / Spanish (Mexico) / French (Morocco) / French (Canada)
Medicine: Cured
Link Download

Download Via UploadGig
Download Via Rapidgator
Extract files with WinRar 5 or Latest !