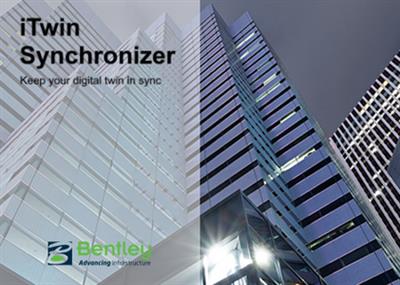 iTwin Analytical Synchronizer CONNECT Edition V12 Update 1 | 1.6 Gb
Languages Supported: english, 中文
Bentley Systems Incorporated is pleased to announce the availability of iTwin Analytical Synchronizer CONNECT Edition V12 Update 1. Notable changes in this release include enhanced existing symbology display of steel reinforcement as well as expanded new workflows and capabilities with the introduction of Post Tension Tendons, and the available of analytical design results API for visualization of analytical design results in Design Review.
New in iTwin Analytical Synchronizer CONNECT Edition V12 Update 1Analytical Design Results
The iTwin Analytical Synchronizer API has been expanded to allow applications to communicate analytical design summary results downstream in Design Review. Currently, RAM Structural System, RAM Concept, STAAD.Pro, and SACS utilize this new capability.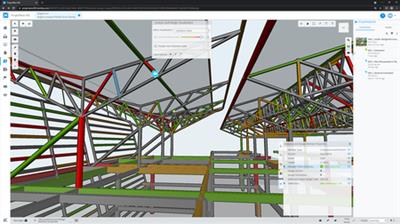 Post Tension Tendons
iTwin Analytical Synchronizer now supports interoperability of post tension tendons. RAM Concept is the first application utilizing this capability to produce both file repositories and iModels containing tendons.
Post tension tendons can now be visualized in both iTwin Analytical Synchronizer and in the web browser using Design Review.
Steel Reinforcement Layout Symbology
Concentrated surface rebar can now be shown with a symbology layer. Its visibility can be enabled via Levels in iTwin Analytical Synchronizer. The symbology layer offers a clearer view into the extents, number of bars, bar sizes and bar spacing from the main window.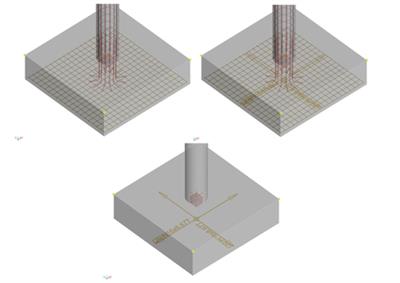 Support for ISM API 9.0
This version of iTwin Analytical Synchronizer works with version 9.0 of the ISM API. This version is backward compatible to version 6.0.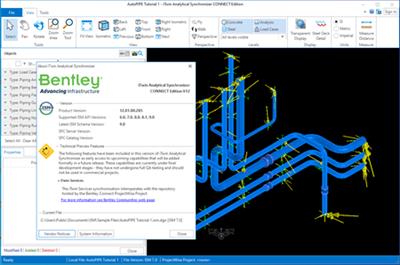 Structural Synchronizer has now been renamed to iTwin Analytical Synchronizer. The motivation for this rename is twofold.
- Firstly, Bentley's iTwin technology allows multidisciplinary and dispersed teams to coordinate and collaborate in a common cloud environment. Having a cloud-based coordination mechanism as an alternative to the traditional file-based repository is increasingly important and relevant.
- Secondly, although Structural engineers are still a significant proportion of Synchronizer users, over the years we have increased our interoperability technology beyond structural including piping and geotechnical objects in our schema. Hence, it is more accurate to replace Structural with Analytical.
iTwin Synchronizer
enables you to sync design changes from your desktop design tool with an iTwin in the cloud. Bridges transform engineering data from native design tools into a common schema. Design changes are recorded in a timeline of change providing an audit trail of who changed what when. Team members and project stakeholders can view, validate, and analyze the data stored in the iTwin from any location with a standard web browser. iTwin Synchronizer works with design tools from Bentley, as well as Autodesk and others. It also supports IFC file formats.
Synchronize an iTwinThe iTwin Synchronizer allows you to take your first step in moving your Design Data into a Digital Twin. The iTwin Synchronizer pushes and synchronizes your Design Data to an iModel on the iModelHub.
Bentley Systems, Incorporated
is the global leader dedicated to providing architects, engineers, constructors, and owner-operators with comprehensive architecture and engineering software solutions for sustaining infrastructure. Founded in 1984, Bentley has nearly 3,000 colleagues in more than 45 countries, $500 million in annual revenues, and, since 2001, has invested more than $1 billion in research, development, and acquisitions.
Product:
iTwin Analytical Synchronizer
Version:
CONNECT Edition V12 Update 1 (12.01.00.285)
Supported Architectures:
x64
Website Home Page :
www.bentley.com
Languages Supported:
english, 中文
System Requirements:
PC *
Size:
1.6 Gb

Buy Premium From My Links To Get Resumable Support,Max Speed & Support Me