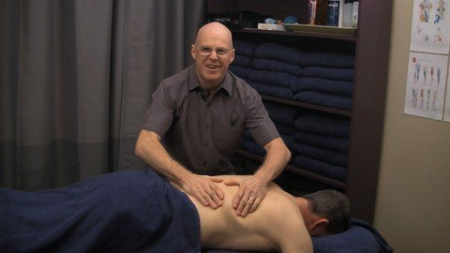 MP4 | Video: h264, 1280x720 | Audio: AAC, 44.1 KHz
Language
: English | Size: 3.65 GB | Duration: 2h 56mComplete whole body massage course by Brian Cavill
What you'll learn
Use my proven and thorough method of massage that gets great results and will set you apart as a massage therapist
Requirements
All students need is a desire to learn a thorough and proven method of massage. Whilst this massage can be done on a mattress on the ground, it is much easier with a massage table. You will also need some towels and massage oil
Description
Brian began his massage therapy practice and teaching his method of massage therapy in 1987. Both Brian and his massage therapy students have achieved great results using his thorough method of massage therapy.
This thorough massage therapy course is now available through this complete massage therapy e-book and massage therapy training videos. This massage course is presented clearly, just like attending his massage course and receiving his massage training first hand. This massage training course is suitable for those wanting to learn massage therapy, sports massage, or for massage therapists wanting to add to their method of massage or sports therapy massage. This massage course takes massage therapy students all the way, from beginner to massage therapists. Teaching correct posture, contraindications, thorough beneficial strokes of massage therapy for each body part, along with how to construct a thorough massage therapy session.
This massage course has been created for the massage therapy student to learn a massage therapy that not only feels good, but is beneficial for the recipient. Guaranteed!
Who this course is for:
Anyone wanting to learn a method of massage that gets great results. This affordable thorough teaching is for you whether you have never massaged before, are a sports or personal trainer, or a massage therapist wanting to enhance your skills, my course is for you