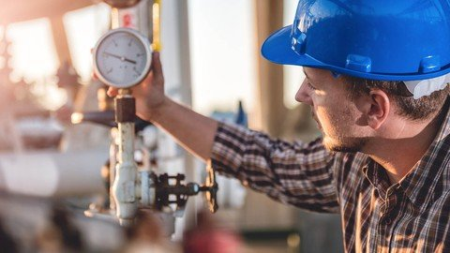 MP4 | Video: h264, 1280x720 | Audio: AAC, 44.1 KHz
Language
: English | Size: 3.39 GB | Duration: 4h 39mLearn the most important Unit Operations in Chemical Plants
What you'll learn
Understand the importance of Unit Operations in the Chemical Industry
Identify relevant Unit Operations in Process Flow Diagrams
Get to know the basic concepts behind Unit Operations
Recognize typical Equipment Design & Operation
Pressure Changers: Pumping, piping, fittings, compressing, etc...
Heat Exchange: heaters, coolers, condensers, boilers
Separation Processes: flashing, distillation, absorbers, fractionation columns
Reactors: Batch, Stirred Tank, Plug Flow, etc...
Requirements
Basic Engineering Concepts
Process Engineering Basics
Description
In this course we study the core of Chemical Engineering: Unit Operations.
What are Unit Operations?
Typical Unit Operations in Chemical Engineering
Piping & Fittings
Pumping, Compressing and Fluid Metering
Fluidisation Beds
Heat Exchangers (Heat & Shell, Plates)
Condensers
Evaporators (Falling/Rising Film, Natural and Forced Convection)
Reboilers (Kettle, Thermosyphon)
Flashing & Distillation
Liquid and Gas Dispersion
Absorption and Stripping
Liquid Liquid Extraction
Drying and Humidification
Adsorption
Batch Reactors
Continuous Stirred Tank Reactors
Plug Flow Reactor
Packed Bed Reactors
Process Flow Diagrams (PDF)
Pipe & Instrumentation Diagrams (P&ID)
We cover from design, models and overall review of Unit Operations.
Who this course is for:
Junior Engineers
Chemical Engineers
Process Engineers
Design Engineers
Plant Engineers
Engineer Refreshers