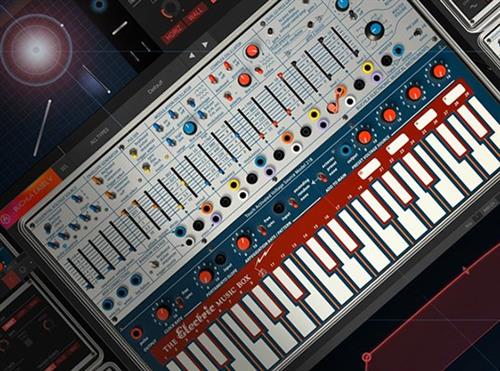 Tyler Coffin | Duration: 1:43 h | Video: H264 1920x1080 | Audio: AAC 48 kHz 2ch | 331 MB |
Language
: English
Synth expert Tyler Coffin presents comprehensive Arturia Buchla Easel V video tutorials! If you want to learn how to get the most out of this amazing West Coast synthesizer emulation, this is the course to watch! Tyler breaks down this incredible instrument piece by piece, demonstrating each section with examples that highlight the amazing sounds possible. These videos are for new Buchla Easel users.
Tyler welcomes you and then starts with a brief overview of the synth's layout and structure and also provides a bit of history on the classic hardware unit. Then explore the workflow of the Easel and discover some of the many ways you can generate sounds and send them through various signal paths.
Next, check out the Voltage Control Section, which allows you to modulate signals via the pulser, envelope generator, and sequential voltage source. Also learn about the unique keyboard options present with the Buchla and discover the boundless creativity that lies within semi modular routing!
Throughout the rest of the course, you'll explore many other unique features, including Advanced Mode "Hand" Sections (emulating the use of the left and right hands on the instrument), Gravity Universe (another inspiring modulation source), and up to ten different effects to further tailor your sound. Tyler closes out the tutorial with three sound design examples (bass sequence, lead, and experimental pad) so you can get some hands-on experience in creating some exciting sounds from scratch!
To see exactly what these in-depth Arturia Buchla Easel V tutorials show you, and how they'll make using Easel V to create otherworldly sounds fun and easy, check out the individual Buchla Easel V video tutorial descriptions on this page. Learn to harness the inimitable and beautiful sounds of West Coast synthesis... Watch "Arturia Buchla Easeal V Explained" now.
Homepage
https://www.groove3.com/tutorials/Arturia-Buchla-Easel-V-Explained

Buy Premium From My Links To Get Resumable Support,Max Speed & Support Me
Links are Interchangeable - No Password - Single Extraction