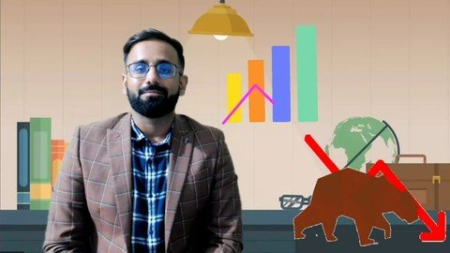 Instructors: Oluwamayowa Oshidero
1 section • 11 lectures • 1h 15m total length
Video: MP4 1280x720 44 KHz | English + Sub
Updated 4/2022 | Size: 672 MB
Business Growth
What you'll learn
How to collect data
Who are your customers
Who are your competitors
What is your business model
Requirements
Access to a laptop or a smartphone
Description
Growing Your Business With Data
Description
While it is important to want to see our business grow and not just at a stand still, there are several factors that help you achieve that business growth.
One of the important factors is Data.
Similarly, Data is popularly defined as unprocessed information. Most of us do not know how to process that data and change it into useful information.
For this very reason, this course is instrumental for you.
In this course, you would learn what Data is, how do you collect data, what do you do with the data collected, how instrumental or relevant are the data which you collected, how do you apply these data collected to your business and customers and much more.
In this course you would learn
1. Introduction to the general overview of the course.
2. Why Collect or Use Data
3. Your Customers
4. Your Market
5. Your Business Model
6. Your Marketing
7. Your Sales
8. Your Competitors
9. Your structure
10. what is the result of all this
11. How do you use this audit to grow your profit
Who is this course for
● Anyone Who owns a business or an entrepreneur
● Anyone who aspires to own a business
● Anyone who is a Growth Analyst
● Anyone who is a Sales Analyst.
Who this course is for:Business ownersAspiring Business ownerBusiness enthusiasts
Homepage
Screenshots