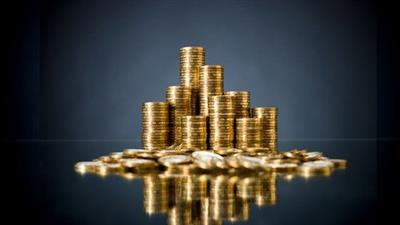 Understand And Acquire Gold & Silver
Published 10/2022
MP4 | Video: h264, 1280x720 | Audio: AAC, 44.1 KHz
Language
: English | Size: 1.55 GB | Duration: 1h 37m
Learn Why and How to Hold Precious Metals
What you'll learn
Understand why gold and silver have been a storehouse of value for 5000 years
Understand the types of gold and silver investments are available
Discover how and where to buy gold and silver
Learn how to figure out which products to buy, where you should buy, and how to get the most value
Requirements
An open mind. No experience needed.
Description
This course is for all levels—beginners to advanced—and will take you through the history and current opportunities to hold precious metals to preserve your wealth and create a more secure financial future. If governments and investors alike invest in gold, why don't you?If you are searching for a comprehensive course that includes steps you can take to build your precious metal holdings, this is the course for you. If you already have gold and silver in your portfolio, this course will lay down other options for your investments plus a structured method of buying the best value.This course is going to teach you from the beginning to the end—A to Z. It's going to show you the history of gold and silver, why you should be buying some, but more importantly, how to get it into your possession and own gold yourself.Specifically, you will:Understand why gold and silver have been a storehouse of value for 5000 yearsUnderstand the types of gold and silver investments are availableDiscover how and where to buy gold and silverLearn how to figure out which products to buy, where you should buy, and how to get the most valueYou'll be using what you learn to empower and move you forward. By completing this course, you're going to be able to take control and build the future you want!Thank you very much for stopping by, see you in the classroom!- David Ruff
Overview
Section 1: Introduction
Lecture 1 Introduction
Lecture 2 Why You Need Gold and Silver (not currency)
Lecture 3 Ray Dalio is a Genius
Section 2: How We Got Here
Lecture 4 History of UK Currency Gold Standard
Lecture 5 History of US Dollar Gold Standard
Lecture 6 Compressed Labour, Compressed Commodities
Lecture 7 Purchasing Power Over Time
Lecture 8 The Gold Standard
Lecture 9 Ban on Ownership of Gold
Lecture 10 What Did They Do with the Gold?
Lecture 11 How the System Changed
Section 3: Where We Are
Lecture 12 What is Fiat Currency?
Lecture 13 Breaking the Gold Standard
Lecture 14 Bretton Woods
Lecture 15 M2 Money Supply
Lecture 16 What Countries Hold Gold
Section 4: The Landscape of Options
Lecture 17 Gold Stocks
Lecture 18 Gold Certificates
Lecture 19 Physical Gold
Lecture 20 Gold : Silver Ratio
Lecture 21 Physical Silver
Section 5: The Big Picture
Lecture 22 Principles
Lecture 23 Wealth Strategy
Anybody young or old who is looking for a more secure financial future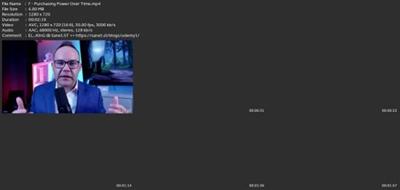 Download linkrapidgator.net
:
uploadgig.com
:
nitroflare.com
:
1dl.net
: