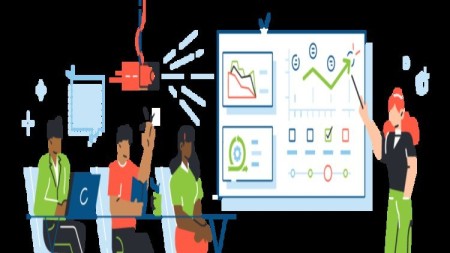 Last updated 01/2023Duration: 1h 54m | Video: .MP4, 1280x720 30 fps | Audio: AAC, 48 kHz, 2ch | Size: 840 MBGenre: eLearning |
Language
: English[Auto]
Learn to manage & administer agile projects with this crash course on JIRA & kickstart your six figure salary career.
What you'll learn
Understand what JIRA is, benefits of JIRA and how to use JIRA
Use JIRA as a user working within an agile team - creating, working on and searching for issues, customizing dashboards etc.
Administer all aspects of JIRA - create users, groups, set permissions, configure issue types, screens, fields, workflows etc.
Use JIRA as a manager of an agile team - configuring agile boards, managing the backlog, sprints and releases etc
Requirements
There is no pre-requisite knowledge required to take this course.
If you're looking to practice or follow along with the videos, you would need access to a Jira Cloud instance via a web browser
Description
This course walks through all the core features and concepts of JIRA with real-world examples and has been catered for general users, managers and admins.
Updated as of Jan 2023.
JIRA is the most popular Agile project management tool out there. When learnt, used and configured correctly, it will help you work smarter, faster and more efficiently.
WHY TAKE THE COURSE
Learn the most important characteristics of Scrum agile methodologies
Cover all the main aspects of JIRA including working within an agile team, leading an agile team, and administering the main things that make up JIRA
Real-world examples
Support - I am only a message away from answering any questions you might have
STRUCTURE OF THE COURSE
Agile Concepts - Goes into detail with Scrum and Kanban methodologies. By the end of the section, you'll have a full refresher on these methodologies as I made sure I hit the most important notes when it comes to how they work.
Working within an agile team - Get your first look at navigating the Jira user interface and learn how to create issues, work on issues through the agile boards, search for issues, create custom dashboards to see what's happening in Jira and other functions beneficial to any agile team member..
Jira Administration - Goes over all the main administration sections and each part has an example that you can use to follow along with. By the end of this section, you will understand all the customizable aspects of Jira and be able to cater your own instance to fit your own specific needs.
Real-world examples, scenarios and bonus content - This is where I show you how I use Jira to track and forecast my personal day-to-day tasklist, while using a daily scrum-based process, among other examples.
BOTTOM LINE
Bottom line is that I tried to make this course a crash course to Jira, Agile & Scrum.
I'll be here to help answer any questions you might have along the way.
Who this course is for
Program Managers, Scrum Masters, Project Managers, Directors
Anyone who is looking for an agile project management tool
Anyone who is looking to understand all features and concepts of Jira & Confluence and get up to speed with using and administering them for their teams
Anyone looking for examples on how Jira can be used for agile teams and/or ideas on how to take advantage of Jira for various scenarios
DOWNLOAD1dluploadgigrapidgator