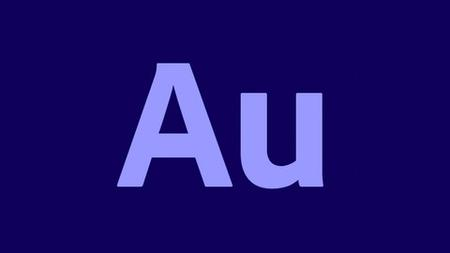 Created by Learn Tech Plus | Last updated 5/2021
Duration: 2h 32m | 12 sections | 107 lectures | Video: 1280x720, 44 KHz | 850 MB
Genre: eLearning |
Language
: English + Sub
01.
Everything you need to know about Adobe Audition 2021
Setup Account & Creative Cloud
Install Adobe Audition 2021
Welcome Page
Preferences
Main Menu
Tools
Willingness to learnSet up your Creative Cloud account with a free 7-day trial
Introduction
0 Overview
02. Adobe Creative Cloud 2021
002. Overview
003. Setup Account
004. Creative Cloud App
005. Install Creative Cloud App
006. Summary
03. Adobe Audition 2021 Setup
007. Overview
008. Install Adobe Audition 2021
009. Summary
04. Main Menu
010. Overview
011. File
012. Edit
013. Multitrack
014. Clip
015. Effects
016. Favorites
017. View
018. Window
019. Help
05. Tools
020. Overview
021. Move Tool
022. Razor Selected Clips Tool
023. Slip Tool
024. Selection Tool
025. Marquee Selection Tool
026. Lasso Selection Tool
027. Paint Brush Selection Tool
028. Spot Healing Brush
029. Summary
06. Conclusion
030. Summary
\n
SO, YOU'RE LOOKING FOR A COURSE THAT WILL TEACH YOU ADOBE AUDITION CC 2020 QUICKLY & IN A FUN MANNER
I've got just the course for you!
Welcome, my name is Josh Werner with Learn Tech Plus and I've put this course together to help people just like you quickly master Adobe Audition...Whether you're a bner or experienced with existing Adobe Applications!
If your goal is to become a user of Adobe Audition, then this course is perfect for you. It will get you started on the right path and give you the knowledge and skills you need to Adobe Audition...
Learning Adobe Audition is Not only for Experienced users, but also everyone else. Because when you have master Adobe Audition, you get around your profile and easily install applications to your computer versus having to get someone else to do it for you which can cost both and money!
In short, a good understanding of Adobe Audition is tremendously beneficial.
Now, in this course, we'll go far beyond that. By the end of it, you'll have gained complete proficiency in Adobe Audition even if you're currently a complete bner!
\n
LEARN ADOBE PHOTOSHOP BY DOING!
We will go step by step and cover Adobe Audition. The goal here is to help you
A) Setup an Account with a 7 Day Free Trial which after is Paid
B) Be able to and Install Adobe Audition
\n
Here's what we'll cover in the course:
1. We'll start from the very bning and explain what Adobe Audition is, why & how it's used.
2. Install some of the software we'll be using all throughout the course.
3. Introduce you to Adobe Audition
\n
I'D LOVE TO SEE YOU INSIDE THE COURSE AND HELP YOU LEARN ADOBE AUDITION CC 2020!
Who this course is for:Bner to Advanced Students wanting to Learn Adobe Audition CC 2020
DOWNLOADuploadgig.comrapidgator.netnitro.download